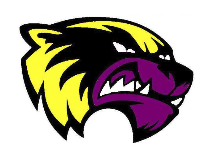 302 Main St
Herreid, SD 57632
HSA Athletics
HOME OF THE YELLOWJACKETS AND THE WOLVERINES
Herreid participates in Athletics as the Herreid/Selby Area Co-op.
The athletic programs of Herreid High School are designed to fit into the education pattern of the school. Participation in athletics can provide experiences that are rewarding and meaningful; to include a few of the following:
Dependability-- Doing one's own job to the best of his ability.

Cooperation/Teamwork--working for the best interests of the group as a whole.

Fairness and Honesty--Fair Play.

Courage-Facing Facts--Not "Passing the Buck."

Modesty--When you have won, don't gloat over it; and do not hang your head if you have given your best in a losing effort.